Your startup is not your baby
Tippets by Taps - Issue #138: Twitter, Starbucks, AirBnB, Michel Lewis, and more.
A year and a half ago my friend Jareau (fellow dad to a toddler and all-around good human) and I had an exchange about fatherhood. It prompted a post from me titled Your Startup is Not Your Baby, excerpted below.
"My startup is my baby." The comparison between building a company and raising a child is made often, and for good reason. The commonalities between the two can be striking — exhilarating, sleep depriving journeys that demand patience, perseverance and a bit of good luck. Emotional rollercoasters with thrilling highs and demoralizing lows, often in the same day. Life changing experiences that forge lifelong bonds.
With a baby there is no quit. That option doesn't exist. There is no pivot. You won't find an experienced CEO to take over. There aren't bankers to help run a sales process or lawyers to help liquidate assets. There is no post-mortem on Medium followed by time off to catch your breath, reflect and figure out what's next. You're in it with the baby every step of the way, no matter how bad the release. That affects the way you will make decisions.
Despite the similarities, there are no two ways about it: Your startup is not your baby.
Over the last few weeks as I have read stories of the great lengths black and brown parents have gone through to protect their children from evil in their fellow citizens, my understanding of the love parents have for their children, and children for their parents, has expanded into worlds I previously didn't understand. This tweetstorm, in particular, knocked me back. I've included some of the tweets below for ease of consumption, but I encourage you to read it in full:
Your startup is not your baby. Not even close.
---
Twitter has been in the news of late for (finally!) taking actions to inform users about the content posted on their site. First, it was adding messaging below some of President Trump's tweets, which naturally led to outrage on behalf of the President and others.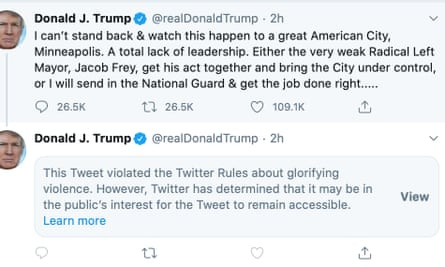 Now, in the latest effort to stop the spread of misinformation, Twitter is testing a new feature: read before retweet.
A new Twitter test feature aiming to "promote informed discussion" will nudge users to read before they retweet. The company describes the test as a step to help people be more aware of what they're sharing in a broader effort to inspire "healthier conversations" on the platform.
Let me say first that I'm glad Twitter is taking steps that encourage people to slow down and read more than a headline. It's a small step in the right direction, away from the click-bait, opinion-confirming headlines, and toward what is hopefully a more nuanced understanding of issues and a greater willingness to go deeper in a discussion than a headline. However, to me these moves are shallow.
Twitter could be doing much more than they are now to combat misinformation. They could require identity verification prior to account completion. They could require a picture on an account. They could make a concerted effort to remove bot accounts across the system. Adding a small flag and prompting a user to 'read before you tweet' are not huge moves. However, compared to the lack of action on behalf of their larger, more influential cousin down the road, Facebook, who is actively not choosing to limit or append anything that the President posts or says despite them definitively violating the platform's own rules, Twitter's moves seem monumental.
It's hard to remember that just a few months ago Twitter was targeted by activist shareholders who took control of the board and were looking to force Jack Dorsey out. Now, fourteen weeks later, small moves like this and big moves like his recent charitable giving, is an opportunity for redemption. Jack is likely more secure in his role than ever before.
---
AirBnB's CEO, Brian Chesky, said it best. "People, after having been stuck in their homes for a few months, do want to get out of their houses; that's really, really clear…But they don't necessarily want to get on an airplane and are not yet comfortable leaving their countries."
AirBnB, alongside VRBO and Booking.com, saw a massive increase in bookings during the second half of May, going into June.
Airbnb saw more nights booked for U.S. listings between May 17 and June 3 than the same period in 2019, and a similar boost in domestic travel globally. The San Francisco-based home-share company is seeing an increase in demand for domestic bookings in countries from Germany to Portugal, South Korea, New Zealand and more.
The trend is understandable. We've been cooped up for anywhere between twelve and fourteen weeks, and there the 'end of COVID' does not seem to be within reach as of yet. How we work, learn, and socialize has been turned upside down. By this point in the US, families would have had 'regularly scheduled programming' interrupted by Spring break and Memorial Day, with excitement building about July 4th and summer vacations coming around the corner. Instead, it's more of the same which is pushing people to their breaking point. Even so, with cases surging in the US, vigilance is required more than ever.
---
This week the coffee behemoth closed 400 stores, 4x more than they normally would in a given year. Now, it's easy to chalk it up to COVID and group it with the plethora of store closures and retail bankruptcies but remember, this is Starbucks we're talking about. They have led the way in retail innovation, with a daily use application, and enough money sitting in loyalty rewards programs to make them bigger than most banks. What gives?
COVID-19 is a trend accelerator, driving society towards the future like Paul Walker on NOS. Changes that would normally have taken years have happened in a matter of months, from delivery of everything to the streaming of everything.
Starbucks announced today it will expedite the rollout of its new "Pickup" store concept, powered by mobile ordering, in response to the coronavirus pandemic. It will also expand access to curbside pickup, drive-thru and walk-up counters in less dense, suburban markets

A large part of the restructuring plan is to shutter more of Starbucks' traditional cafe-like locations in favor of new formats that better cater to convenience orders, not sitting around with friends. One of these is the Starbucks Pickup store concept.
Many businesses are, understandably, trying to manage their way through the pandemic as best they can, hoping to come out of the other side unscathed and back to 'normal'. However, normal has fundamentally changed and it behooves all organizations to have someone focused on where the car is heading.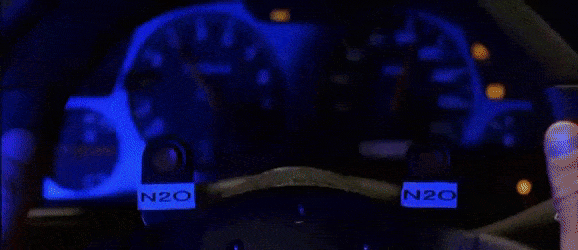 ---
A tremendously researched piece looking at the impact of the coronavirus told through the stories of seventeen employees of an Oakland-based bar, The Hatch.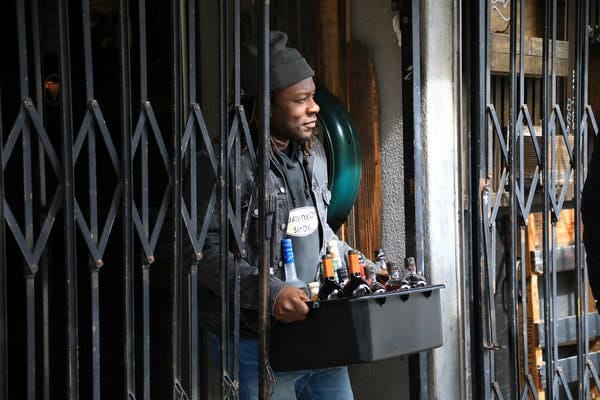 Reporter Jack Nicas interviewed the owner and the staff of "[his] local watering hole" over the course of twelve weeks. He and his team come out with a touching and unfortunately familiar story that examines the physical and emotional hardship and stress the coronavirus has placed on millions of people around the world.
"We have a saying that closed mouths don't get fed," he said. "My main goal is just trying to figure out how we can possibly, one, survive, and two, get people anything in their pockets."

"At the very least, we can say that we did everything that we could."
---
Michael Lewis is among my favorite writers. I find his ability to ask interesting questions, craft a narrative, and engage a reader from the first page to the last remarkable. In this interview between Lewis and Tim Ferriss, they explore how he got his writing start, how he chooses what he works on, exercise, and more. If you've enjoyed Liar's Poker, Moneyball, The Blind Side, or The Big Short, you'll enjoy this listen.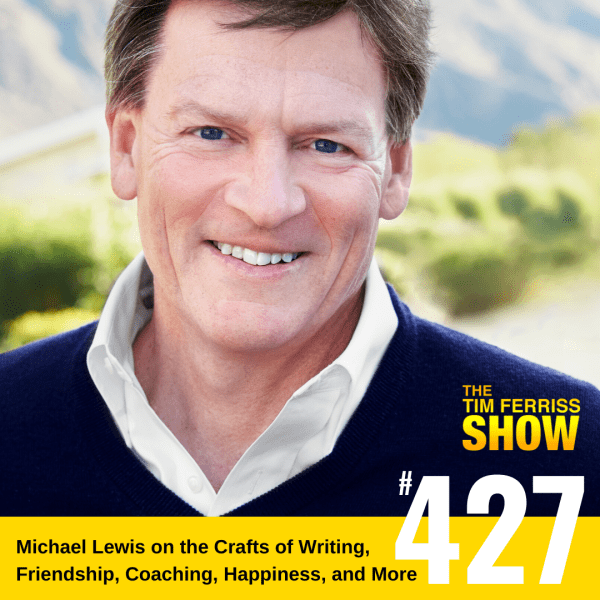 ---
Quote I'm thinking about: "We are each of us angels with only one wing, and we can only fly by embracing others." - Luciano De Crescenzo
---
If you want to discuss anything mentioned above, or have interesting links/papers/books that you think would be interesting to share in future issues of Tippets, reach out! Click the feedback link below, or DM me on Twitter at @taps.