The Ants Go Marching
Tippets by Taps #146: Ant Group's IPO, the new 'dine-in', retail market share gains, Bali and more. Enjoy!
Welcome to the new Tippets readers who have subscribed over the past week! If you're reading this, not yet subscribed, and looking to receiving Tippets alongside the other similarly curious, intelligent people who've already subscribed, click below! 😄
---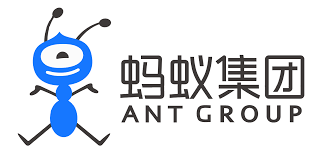 Don't let Ant Group's name fool you, it is anything but small. The centacorn formerly known as Ant Financial finally filed to go public, jointly listing in both Shanghai and Hong Kong, and sharing more details on the business. Founded in 2004 as an offshoot of Alibaba, the far-reaching behemoth has come to dominate the payment and financial services markets over the last 15 years. The scale and scope of the company make it far more than 'just another wallet'.
By the numbers: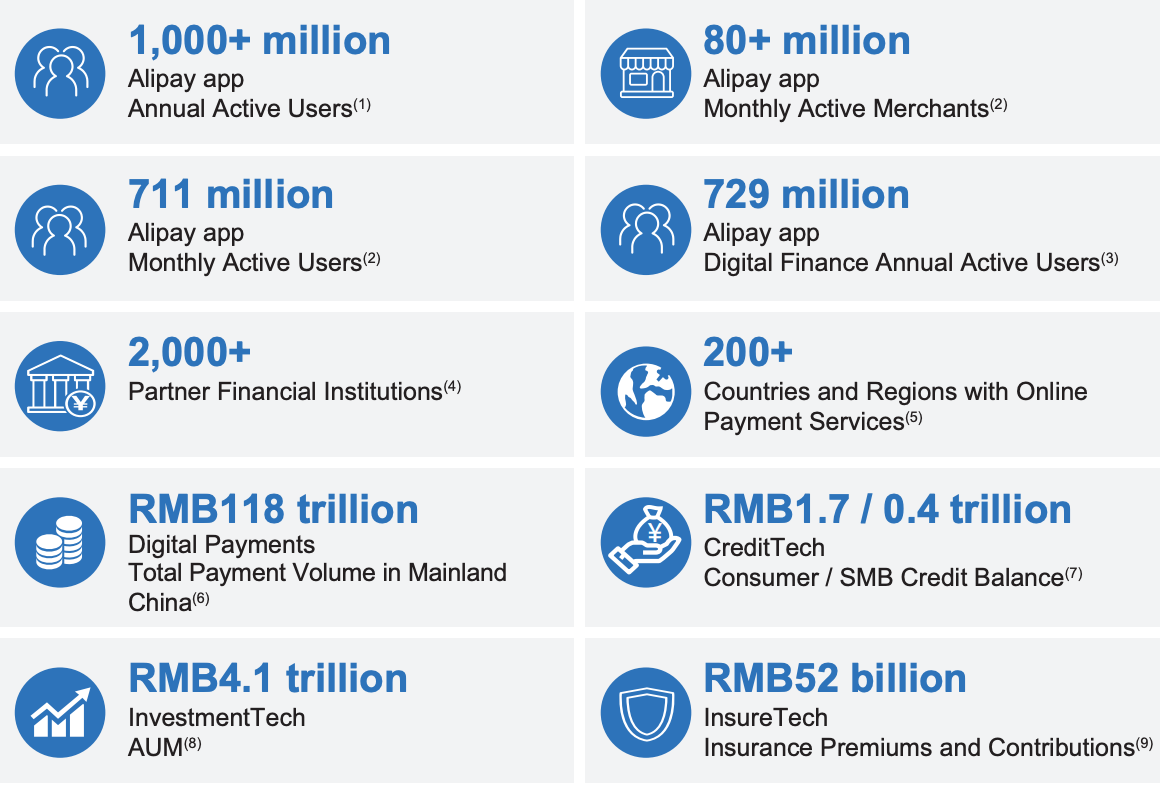 Let's break this down. In the last year, the over 1 billion Alipay users conducted over US$18 trillion (with a t) worth of transactions. To give you a sense of scale, Visa and Mastercard combined? US$16 trillion. Alipay's payment volume already exceeds that of the two largest traditional card networks in the world, and that's without non-Chinese nationals on the platform (that approval only happened last November). Bigger than Visa and Mastercard combined? That's enough to make the business incredibly attractive. The crazy part? That's not even the part of the business where they generate most of their revenue.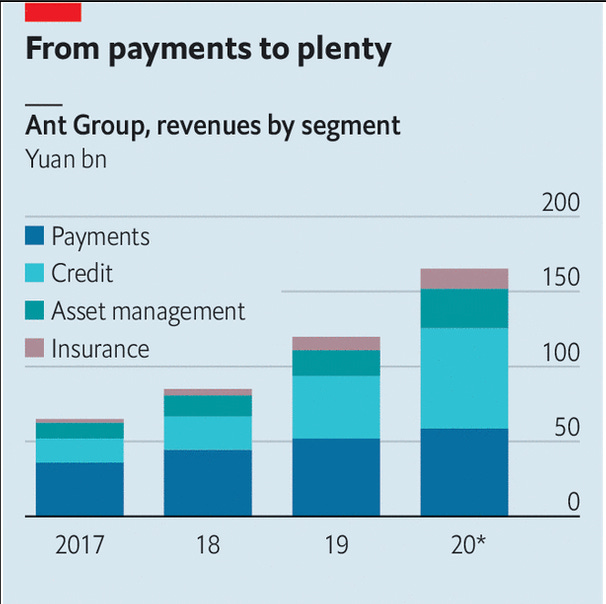 In addition to being the parent company of Alipay, Ant Group has a technology platform - lending, wealth management, and insurance offerings - that accounts for 63% of its revenue. It manages almost $600B in AUM and has lent over $300B to consumers and SMBs. It also provides the underlying technology stack to financial institutions around the world, powering banking and financial services infrastructure.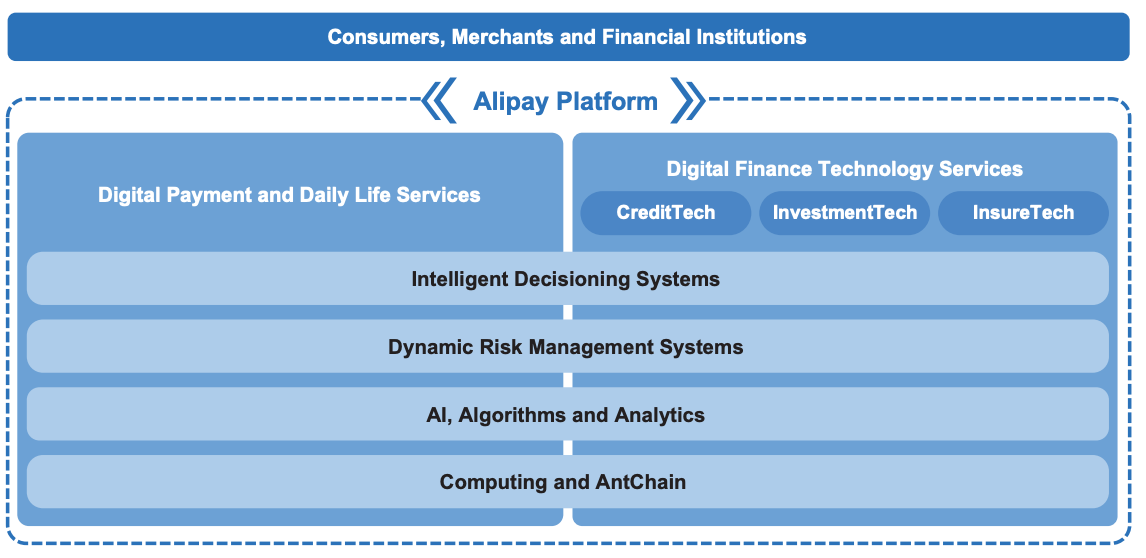 Furthermore, the Alipay app has become a 'super-app' with over 160,000 mini-apps bundled and accessible to the 711 million monthly active Alipay users making it (along with Tencent's WeChat) one of the best application distribution channels in the world.
Ant Group positions itself as a 'techfin' company as opposed to a 'fintech' company. The technology comes first, the financial services they support second. In their filing, Ant Group describes its future growth strategy as:
Drive user engagement and expand user base;

Build value with partners;

Invest in innovation and technology; and

Expand cross-border payment and merchant services
While innocuous on the surface, these growth strategies have major ramifications for the global landscape. One doesn't have to squint too hard to see a world where Ant brings transaction processing costs down to zero to incentivize merchants and users onto the Ant platform. In exchange, they gain access to purchasing data that then can be used to more effectively target other (technology supported) financial products and services to users.
In a world where he who has data has the power, Ant has been diligently amassing capabilities and access, both directly through its own app and indirectly through its white-label tech platform (which gives them broader reach than they would get on their own). Ant's worldwide ambition, B2B and consumer reach, and ability to drive revenues across multiple channels and industries put it in a position reshape global financial services in an image of their choosing.
There are certainly risks to Ant's future growth, not least of which are the rising geopolitical tensions between the US and China. However, this week's filing has reinforced for me what I wrote back in January: I believe Ant will ultimately be a more valuable company that its e-commerce cousin Alibaba. They have been playing four-dimensional chess for a long time, with much more to come. It's now a matter of when not if.
Thinking about Ant's future during my last trip to their HQ in 2017.
---
Fast-casual is coming to a restaurant near you. A few weeks ago we discussed Shake Shack's new drive-through concept, their attempt to reimagine dining in a world after COVID, alongside others including Chipotle, Taco Bell, Panera, and Starbucks. The common themes among these quick-serv/fast causal restaurants have been digital-first (read: touchless) experiences, smaller units, shorter wait times, and "smart kitchens". But what about traditionally dine-in focused locations? Buffalo Wings & Rings has some ideas that will seem familiar.
The G4 store features multiple elements for different occasions, including a new hangout area and valet pickup, which the chain said will make it easier for customers to access the menu through delivery and to-go. Notably, the brand created an area designated as a fast casual, hangout-zone setting. It showcases a redesigned patio and fire pit, lounge, and a u-shaped bar with surrounding TVs and foosball tables.

Buffalo Wings & Rings is calling this hangout-zone the "Beer-Me" area. There are self-service digital ordering points (only in this section of the restaurant) that allow guests to order at their own pace. The result being a fast-casual dining experience where they can also watch a game or connect with friends.
Expect a lot more merging of concepts as COVID continues to accelerate the pace of innovation across industries.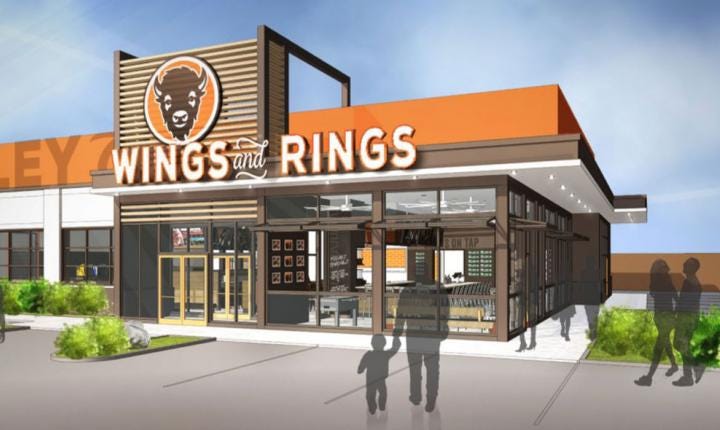 ---
Interesting data on just how much big-box retailers are emerging as big COVID-19 winners post COVID. With robust supply chains, digital-friendly experiences, and the ability to build consumer confidence in new safety measures quickly, the gains have been meaningful.
Walmart, Amazon, Target, Home Depot, Lowe's and Costco Wholesale Corp. accounted for 29.1% of all U.S. retail sales in the second quarter, according to Craig Johnson, president of consulting firm Customer Growth Partners, up from 25.6% in the same period a year ago.
The reason these companies were ready? Competition, namely from Amazon.
These big companies had already invested to build their online businesses and had cash on hand to adjust to the pandemic. They were selling what people were buying and had large supply networks they could tap to eventually restock. In addition, most were deemed essential retailers early in the pandemic and thus have largely remained open.

Before the pandemic, Walmart, Target and many large retailers had already spent heavily to build e-commerce warehouses, mobile apps and delivery networks to compete with Amazon. 
I don't think Jeff Bezos is holding his breath waiting for his thank you card.
---
As someone who grew up in Indonesia, this news made me incredibly sad. Bali holds special significance for me, both as a place of fond memories and tremendous grief. The Balinese people are among the friendliest in the world, with broad smiles and warm hi-fives welcoming tourists and locals alike. Tourism is the primary source of revenue for the island, with over 6 million people traveling there last year. This year will obviously be different.
The Indonesian island of Bali will remain closed to foreign visitors for the rest of 2020 after authorities postponed a plan to welcome back international tourists from Sept. 11 as the coronavirus continues to spread.

"The Indonesian government couldn't reopen its doors to foreign travelers until the end of 2020 as we remain a red zone," Bali Governor Wayan Koster said in a statement. "The situation is not conducive to allowing foreign tourists to come to Indonesia, including to Bali."

After some success in containment early on, Bali's infection rate jumped in June as migrant workers returned home and testing increased. The island had 4,576 confirmed cases as of Monday and 52 deaths, while Indonesia as a whole has more than 155,000 confirmed cases and 6,759 deaths, government data show.
This decision signals how bad things are on the ground and the unfortunate reality that they aren't going to turn around any time soon.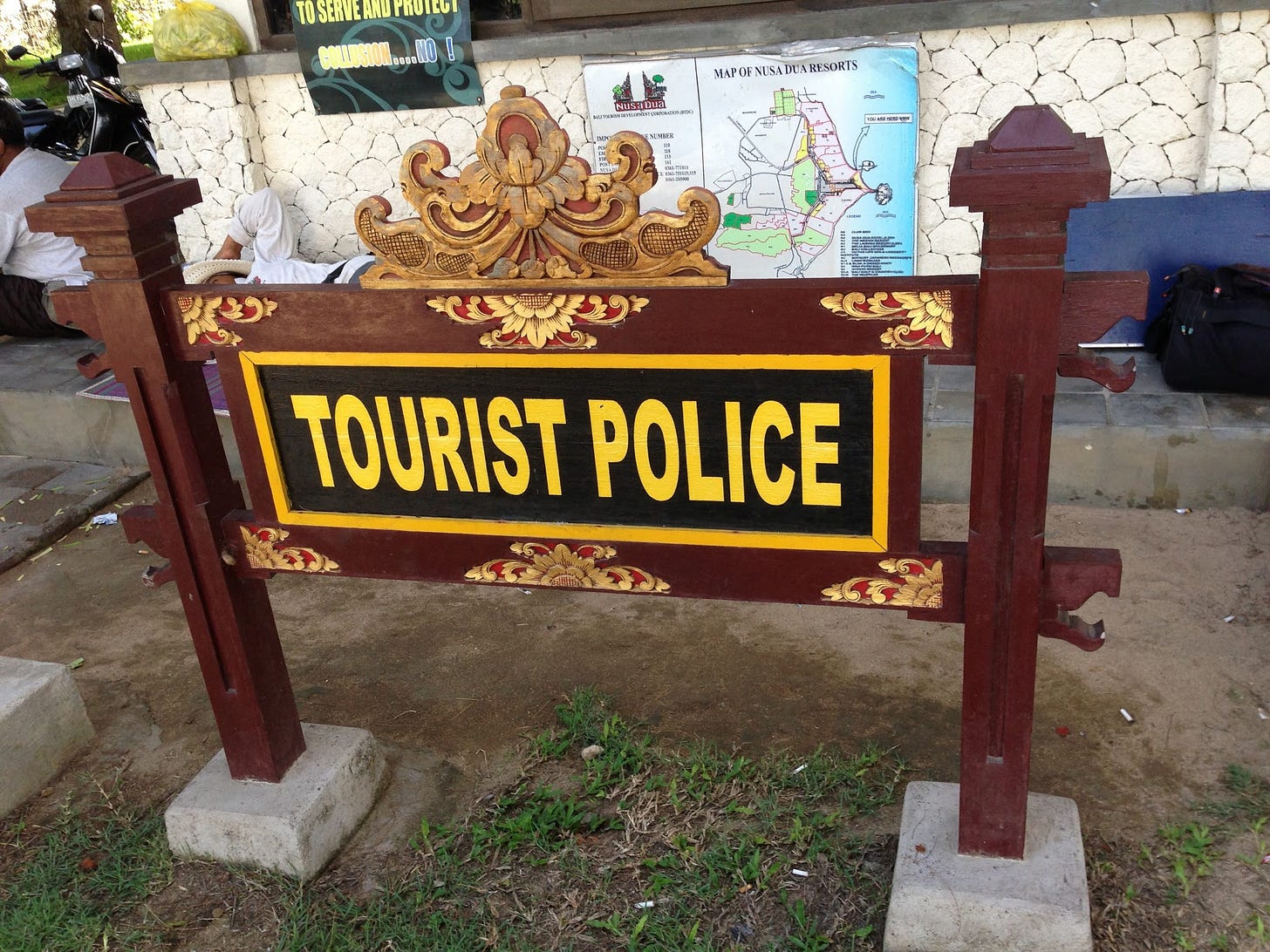 ---
Tom White's newsletter is one of my favorite recent subscriptions. From his about page:
White Noise will contain an amalgam of fictional prose and useful, nonfictional insight derived from my indiscriminate reading, listening, conversing, thinking, and real-life experiencing. 

These writings represent my attempt to make sense of the content I consume and thoughts that give me pause in today's information deluge. I find that the act of putting pen to paper helps elucidate the what, the why, and the how of things.

I don't kid myself thinking that any great human truth will emerge from my writings. That said, if I help another unearth some unrecognized connection, simplicity, or realization, I will consider it a small victory.
He's a tremendous writer in a style that he likes to call verbal portraiture, where he creates a coherent verbal "image."
Like the pointillistic brushstrokes of Seurat, my words would obfuscate if read individually, but render clarity when taken as a whole. Hence, the idea of verbal portraiture was born.

A Verbal Portrait is a specific, hyper-detailed description of the reality an
individual sees in front of him/her.
Some of my favorite writing takes this form, with recent reads like Where The Crawdads Sing and The Sympathizer being prime examples. Tom's narrative style is refreshing and a welcome read.
---
Quote I'm thinking about: "The only difference between a hero and the villain is that the villain chooses to use that power in a way that is selfish and hurts other people." - Chadwick Boseman 😢
---
If you have feedback on anything mentioned above or have interesting links/papers/books that you think would be worth sharing in future issues of Tippets, please reach out! Click the feedback link below, or DM me on Twitter at @taps.